Book review: Container Atlas – A Practical Guide to Container Architecture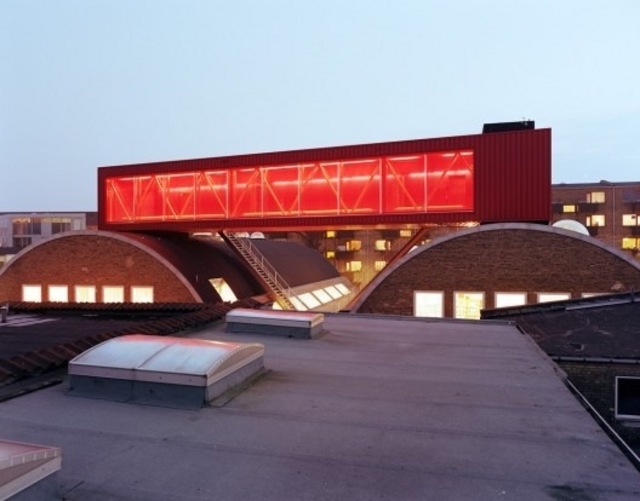 "Container architecture" refers to a global movement to make use of the huge steel containers that carry shiploads of merchandise around the globe.? These containers are sturdy,? spacious,? and enticing to green architects who are looking to re-use materials that otherwise would go to waste.
There are numerous websites now that display "container architecture" in theory or in practice.?? In theory,? shipping containers are relatively cheap, durable, and provide open space that could be "loft like" in the right hands.?? They can also be stacked to provide multi-story options.? They provide several advantages over the 'mobile home' construct, in that they are made to stand up to almost anything.? However,? they don't, at first glance,? appear "home like."
This book suggests actual development plans, details costs, and suggests concrete solutions for common problems, it is a practical reference for architects, planners, and cultural activists as well as event and marketing managers, to guide them in deciding what types of containers are best suited to their upcoming projects.?? After all,? in in age where most housing is a bland box,? containers offer cheap configurability and flexible, personalized spatial options are at a premium.